CAREERS AT HALLMARK HEALTH CARE SOLUTIONS
Find Your Purpose By Empowering Others
We are an innovative healthcare technology company partnering with healthcare organizations to save them time and money, ultimately empowering their workforce to do lifesaving work. If you're looking for a high energy, fast-paced, mission-driven company, you've found it!
JOIN OUR GROWING TEAM
Big Time Goals.
Small Team Culture.
At Hallmark Health Care Solutions, we believe the key to providing quality healthcare sits at the intersection of talent and technology.
We believe that blend is also what drives our own business. So, as we continue to build and deploy cutting edge technology, we're constantly on the lookout for the best talent to help our company achieve its goals, while contributing to our warm culture.
Passionate People
Our team is filled with passionate, driven people who thrive in a fast-paced tech company environment.

Perks & Benefits
We support our employees with health, vision, dental and disability coverage. And, we offer unlimited PTO because we know you'll do your best work when you have a chance to recharge.

Powerful Mission
Through our relentless pursuit of smarter, better technology, we improve our customers' financial and operational health while empowering the healthcare workforce to do what matters most — provide quality healthcare.
Employee Testimonials
From Our Team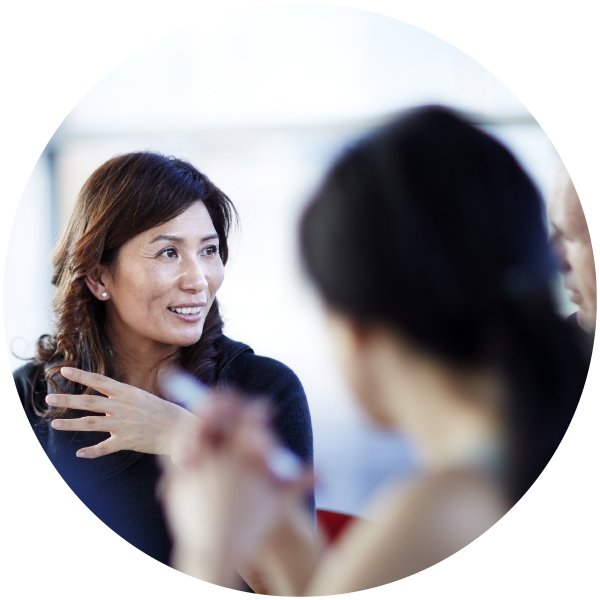 "From day one, everyone I met treated me like a long-time friend. I love the people I work with and the work I do is rewarding because it makes a difference to health systems across the country. "
Marketing Coordinator, Hallmark Health Care Solutions
"I joined Hallmark several months ago after learning about their innovative technology as a former CHRO and love the work they are doing to help customers. The leadership team, and the employees I get to work with are outstanding, and everyone cares about each other. The environment is fast paced, and the growth is exciting to see. I look forward to the future."
CHRO Practice Lead, Hallmark Health Care Solutions
"I joined Hallmark right after my Post Graduation. Working with Hallmark is a great pleasure and a privilege. I'm surrounded by a diverse team; intelligent and friendly people, who are upbeat and genuine. One thing that impresses me the most is the attitude of all the employees, and I always get a sense of company loyalty in most members of the team mixed with a bonafide job satisfaction. The company leadership always appreciated and recognized the hard work."
Sr. Associate, HR, Hallmark Health Care Solutions
"I decided to accept the job offer at Hallmark HCS almost 2 years ago and it was the best decision I ever made professionally. It is rewarding to be a part of something larger that makes a difference. I appreciate the flexibility that comes with a remote working environment, the day to day challenges that come with a variety of tasks and responsibilities that teach me something new every day, company culture that respects and supports the diverse employee population, goal-oriented leadership with open door policy and quality benefits. I look forward reaching many more milestones with this fast paced company!"
VP, Finance & Operations, Hallmark Health Care Solutions